Liljenquist and Beckstead Jewelers Announces the Launch of its New Luxury Website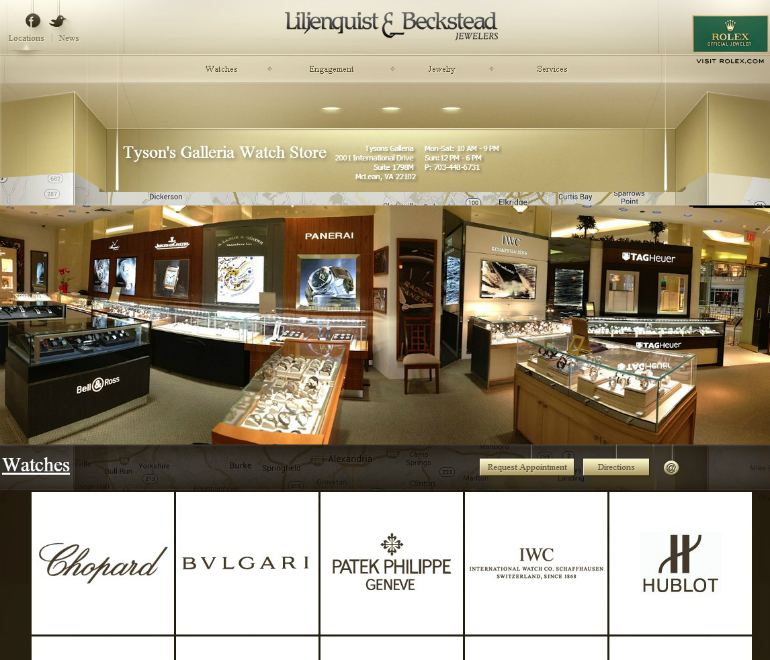 ---
(PRBuzz.com) April 30, 2013 -- Liljenquist and Beckstead Jewelers in partnership with ARTYSO creative agency is pleased to announce the launch of its new luxury website. The site enables jewelry lovers to explore its extensive collection of designer jewelry and high end timepieces. Web visitors can have new luxurious accessories that they can add to their own collection of finest jewelry.
Liljenquist and Beckstead Jeweler aims to extend its passion and knowledge about watches and finest jewelry. There are many elegant styles and designs for every piece of watch and jewel available. Customers will feel like walking into the virtual store and touch the beautiful pieces. These are all touched by the expertise of the dedicated professionals. With the creative team of ARTYSO, Liljenquist & Beckstead will continually present jewel lovers with amazingly elegant watch and jewelry collections.
http://www.liljenquist.com
offers a glimpse of exquisitely crafted collector's timepieces and fine jewelry made by prestigious design houses such as Patek Phillipe, Omega, Chopard, Bulgary, Rolex, and Cartier. The new website has more to offer for the entire 2013 and the coming years. The website is considered as the best place to satisfy people's luxurious desires of collecting elegant jewelry pieces.
This newly designed site elegantly intertwines feature-rich functionality with a luxurious feel. It is associated with innovative integration of interactive Google Maps to let visitors to interact and explore with every Liljenquist & Beckstead locations.
Liljenquist and Beckstead Jeweler demonstrated a commitment to passion and excellence for prestige. It pledges to provide extraordinary service at all times. It was established in 1978 by college friends turned as business partners Sidney Beckstead and Tom Liljenquist. They worked side by side for about 35 years. At present, the company mainly operates at Tysons Corner within the high end shopping destination of Tysons Galleria in Washington, D.C.
ARTYSO is the full service online agency that specializes in developing strategically innovative and visually impactful online projects in the industry of luxury. Its websites for diamond and jewelry, eCommerce projects and B2B portals already won more than 30 international awards for the roaster of prestigious clients.
"We wanted to excite our customers and share our passion for jewelry and watches, and that's exactly what ARTYSO's creative team delivered. You'll feel like walking into our virtual store, you almost can touch beautiful pieces and meet our team of dedicated professionals " - shared Sherrie Beckstead the COO of Liljenquist & Beakstead.
"The newly redesigned website elegantly intertwines feature-rich functionality with luxurious feel. Innovative integration of interactive Google Maps allows visitor to explore and interact with each of Leljenquis and Beackstead's locations" states Andrew Max Link the CEO of ARTYSO.